Xtreme Talent School of Arts, Inc. is a nonprofit organization created to help make dreams a reality by allowing youths to express themselves freely through dance, music, and arts.
Xtreme Talent School of Arts, Inc. was established in Jackson, MS in 2000, and was well known for having the best dance crew, by the name of "Xtreme Dancers". Our students had been featured in several local newspapers and made special appearances on television for their outstanding performances. In 2005, Xtreme Talent expanded into a complete performing arts school also offering Music, Modeling, Drama, and after school programs.
Please note that our current website is under development; however secure online registration is still available. Please click here to register your child(ren) online. or find Admission Open House details here.
_______________________________________________________________________________
UPCOMING EVENTS
 PRESENTS
 

KIDS GOT TALENT is a Talent Showcase that gives aspiring youth, (Singers, Dancers and Musicians), ages (5-17) the opportunity to showcase their Talents in front of Major Record Labels, A&Rs, Talent Agencies and Managers. 
KIDS GOT TALENT is not only a way to break into this industry, but it is a safe, educational, family-oriented way to gain knowledge about the talent industry and connect with many Industry Professionals that are all under one roof at the same time, giving you undivided attention while you showcase your talents in front of them. Once talents complete the audition process for KIDS GOT TALENT Showcase, the selected talents will perform and compete to win Prizes along with other AMAZING opportunities.
Date: SHOWCASE DATE


Saturday, August 26, 2017

Address:
Infinte Energy Center
6400 Sugarloaf Parkway
Duluth, GA 30097Time: Doors Open at 

6pm

.
Show Starts @ 

7pm

.

BECOME A SPONSOR
We invite you to promote your company among our celebrity judges, major and indie record labels & the press.Take advantage of press coverage and marketing opportunities.Get national exposure with a KIDS GOT TALENT Official Stage Banner, Official Back Drop Banner, Official Kids Got Talent T-Shirts, Company and Promotional Websites, Commercial and Newspaper Ads, Social Media Mentions, Radio Promo, Email Blasts, Official Event Tickets, Vendor table for Community Sponsored Events and Placement on all press kit materials.Showcase your product or service while developing business contacts with consumers and the press.
---
"dO THE BENNY WHIP!"
WEDNESDAY, JUly 26th @ 7 PM
REGISTER TODAY!!
Please click on the link below to complete this form.
https://form.jotform.us/XtremeTalentEnt/BENNYDANCECLASS
3181 RAINBOW DR., DECATUR, GA, 30034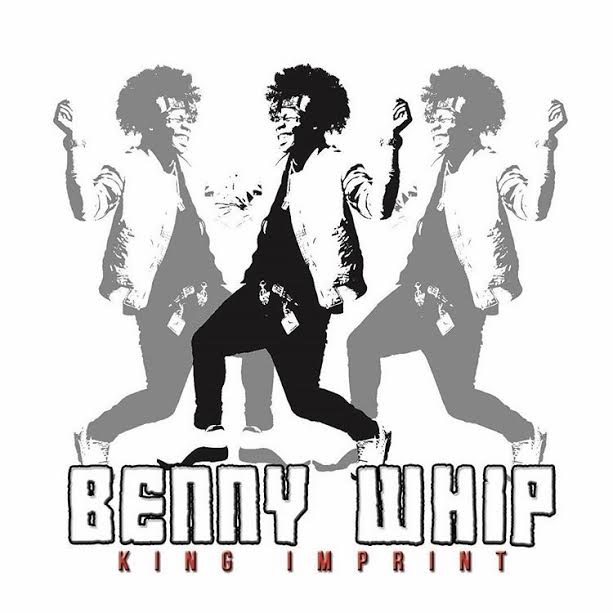 LEARN HOW TO DO KING IMPRINT'S HOT NEW DANCE MOVE, "THE BENNY WHIP" ALONG WITH OTHER AMAZING MOVES CREATED BY KING IMPRINT!
WEDNESDAY, JULY 26TH @ 7 PM
LOCATION: XTREME TALENT SCHOOL OF ARTS, INC., 
3181 RAINBOW DR., DECATUR, GA, 30034
COST: $20.00
AGES: 5 -11, 7 PM TO 8 PM
AGES: 13 TO ADULTS, 8 PM TO 9 PM
LIMITED SPACE! RESERVE YOUR SPOT TODAY!
REGISTER TODAY!! 
https://form.jotform.us/XtremeTalentEnt/BENNYDANCECLASS
__________________________________________
KING IMPRINT
Introducing the world class entertainer and YouTube phenomenon "King Imprint". His passion for the entertainment industry as a hip-hop dancer has made him
a YouTube Star, as he has accumulated over 1 million subscribers and 275 millions view on his channel. In the Social Media arena, he is on the rise as well; Instagram
verified with over 405,000 followers. His new single "Benny Whip" landed him an opportunity to perform live on the MTV show "My Supe Sweet 16".
Currently, he is touring and promoting the breakout single "Benny Whip", building his brand and recording his single from his EP "Promto" which is set to drop Summer 2017.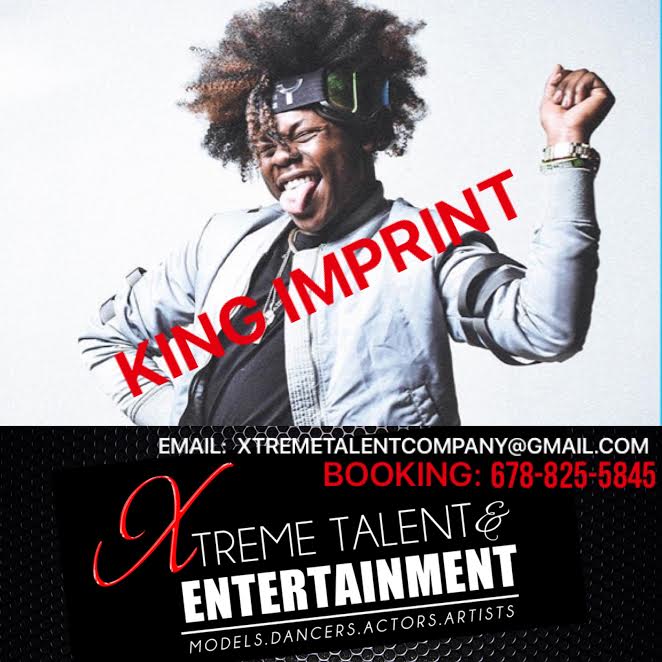 _______________________________________________________________________